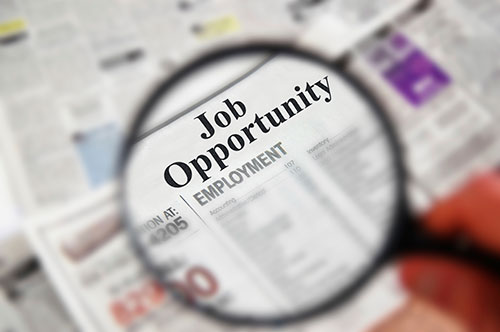 PART-TIME PERMANENT POSITION 
POSITION TITLE: Co-operative Housing Coordinator
POSITION TYPE: Permanent, Part-time (24 hours per week)
HOURS OF WORK: Weekdays, one evening per week
DATE OF POSTING: August 20, 2021
DATE OF CLOSING: Sept 7, 2021, 5pm 
Castlefrank Co-operative Homes is seeking to fill the permanent part-time position of a Coordinator of a federal housing Co-op located in Kanata south. Castlefrank Co-op is a beautifully maintained, inviting Co-op that has 64 town homes comprised of two, three and four-bedroom units.
Reporting to the Co-op's Board of Directors, the coordinator's job will be to oversee and be accountable for the management of the Co-op's daily operations. Duties will include:
manage the Co-op's finances
administrate an overall property maintenance and repair program
ensure that the Co-op meets its legal obligations
maintain full occupancy of the Co-op
support good governance in the Co-op by the board and membership
ensuring strong and timely communication between all parties
efficient administration of the Co-op's office; and
create and provide necessary reporting to the BOD's
research information and provide BOD's with options and reference material as required
participate in job related training provide by Chaseo/CHF as recommended by the Board
Required Qualifications
A minimum of 1-5 years of related experience managing the operations of a non-profit housing or property management; including the preparation of annual budgets, preparing monthly financial reports,
Knowledge of MS Office Suites, financial and
In-depth working knowledge of rent geared to income program administration and experience working in the social housing community
Experience in working in a team environment and overseeing contractors
Between two and five years of previous experience with accounting/bookkeeping
Knowledge of Co-ops and/or non-profit housing, rent-geared-to-income (RGI) accounting, and knowledge of Housing Services Act (HSA) and the Co-operative Corporations Act, Human Rights Act, Ministry of Labour requirements and CMHC grant process.

Required Skills and Knowledge
A highly motivated self-starter with an ability to work with limited direct supervision
Competencies in engaging with the general public in a friendly and professional manner
Strong organizational, time management, planning, and problem solving skills
Strong written and oral communication skills, including diverse communities
Experience in collaborating with various stakeholders, (Board, members, Chaseo, CHF, CMHC, contractors.
Asset Qualifications
Bilingualism (English and French) would be considered a strength
Knowledge and understanding in asset and/or project management (i.e., Capital planning)
Valid driver's licence and access to vehicle
Castlefrank Co-operative Homes Inc. offers a competitive salary within the Co-op housing sector, commensurate with education and experience. Benefits include the CHF benefits package (i.e. dental, drugs, extended health, and life insurance). Please indicate salary expectations on your covering letter.
If interested, please apply in writing/email, by 5:00 p.m. on September 7, 2021, to:
The Hiring Committee
Castlefrank Co-operative Homes Inc.
1 Torcastle Way
Kanata, ON K2L 2Y5
We thank all applicants for their interest, however, only those selected for an interview will be contacted.
Part Time Co-ordinator

In Job Postings

08/19/2021

Castlefrank Co-operative Homes is seeking to fill the permanent part-time position of a Coordinator.

[…]

Logement adapté vacant

In Vacancies

05/27/2021

Nous avons un logement adapté de 2 chambres à coucher qui est vacant.

[…]