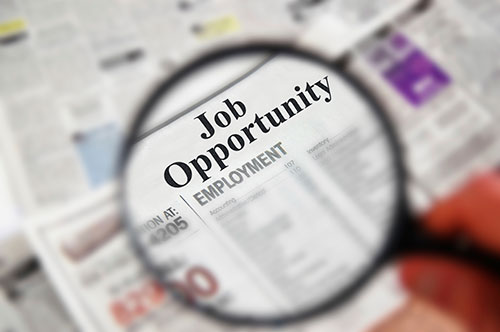 Office Administrator Executive Director – Eastern Ontario Christian Senior Citizen Co-operative Housing Inc.
The Eastern Ontario Christian Senior Citizen Co-operative Housing Inc. (EOCSCCH), located at 220 – 224 Viewmount Drive, Ottawa, is seeking to fill the position of a full-time, permanent Office Administrator (OA) whose place of work is at our location.  The Co-op is a retirement community for Seniors 65+ with varying income levels. The purpose of this Co-op is to provide affordable housing to seniors, and this community embraces the values of Affordability, Christian environment, Dignity, Independence, Privacy and Respect for Diversities.
The Co-op consists of two buildings which comprise of 135 units, which include bachelor, one- and two-bedroom units as well as common areas.
The OA provides services, and maintains open lines of communication and a safe and secure environment for residents, visitors and other staff members, and is accountable for maintaining full occupancy by a combination of retaining residents and attracting new residents.
Qualifications:
have a keen interest in working with seniors;
demonstrate excellent relational skills and display a caring and respectful attitude toward our residents, families, and team members;
possess empathy for and understanding of the needs of the seniors and/or individuals with disabilities;
possess excellent communication skills, both written and verbal;
be capable of adapting to different situations and change;
possess exceptional follow up skills with residents, staff and the Board;
have the ability to interact with residents and their family members, and other professionals with a high degree of patience and tolerance;
demonstrate initiative, good judgment and supervisory abilities;
possess good computer skills including proficiency in Microsoft Office 365 and other computer programs; and
two years' of related experience in a retirement or health care environment is considered an asset.
Preference may be given to applicants with a post-secondary certificate, diploma or degree, such as business, public administration, health care administration, etc.
Functions: 
Resident Focus
The Office Administrator is the on-site "face" of the Co-op for residents, prospective residents and visitors, and:
provides information to residents as requested;
arranges for information sessions from external agencies;
receives and reports problems to the appropriate person;
produces a Weekly Newsletter with inputs from residents and the Board;
maintains Bulletin Boards;
manages Room reservations;
attends Monthly evening Board Meetings and produce minutes and a Minute Summary for posting to residents;
ensures maintenance of accurate records of residents, personnel and the operations in order to provide regular reports to the Board on the activities, needs and problems of the residence;
manages/supports resident volunteers and resident committees as appropriate;
manages the Guest Suites – reservations, payment and cleaning, while maintaining confidentiality of all financial, personnel and resident data;
establishes or facilitates new services with the approval of the Board;
carries out surveillance of residents' general physical and emotional well-being – to be done discreetly so as to encourage a feeling of independence and privacy in the residents;
responds to resident or family member inquiries/concerns and ensure appropriate action is taken within their decision-making authority and/or brings it to the attention of the Board;
handles all queries concerning billings and payments from residents and/or their family members;
effectively communicates and interacts with residents, family members, visitors and volunteers in a courteous and professional manner;
organizes workflow through the administrative office, co-ordinates meetings, schedules and appointments as required;
provides an initial warm welcoming reception and telephone contact with visitors. Provides direction to visitors and callers and/or notify appropriate people as required;
maintains daily records such as a resident evacuation list, assignment of parking spaces, resident checklist, resident telephone list, employee contact list, guest suite reservations, etc.;
presents a positive image of the residence to the public; and
is the residents' interface to the Manager, Building Superintendent, and the Board.
Occupancy Focus
The OA is responsible for developing a strategy to maintain full occupancy of the Co-op and pursue other sources of revenue so as to maximize revenue. Specifically, the OA:
markets co-op units, as necessary, to fill vacancies;
responds to enquiries and receives applications from potential residents;
conducts credit and landlord checks;
makes sure new residents sign occupancy agreements and make necessary payments before move-in;
makes sure new residents are promptly welcomed and oriented;
makes sure residents scheduled for an internal move sign new occupancy agreement before they move;
manages the Co-op's internal and external wait lists;
manages the Co-op's agreement with support services agencies;
co-ordinates move-outs, internal moves and move-ins to minimize vacancy loss;
makes sure units are quickly restored to market-ready condition following move-outs to minimize vacancy loss;
conducts fundraising and grant application activities; and
provides monthly vacancy, marketing and revenue sourcing activity reports to the Board
Terms and Remuneration:
This position is Full-Time and performed fully on-site 37.5 hrs/week Mon-Fri 08:00-16:00 with 15 evening meetings per year.
Salary – $55-65K commensurate with qualifications and experience.
Benefits – a comprehensive benefits program is included.
Vaccination Status – We recognize the importance of immunization to protect our vulnerable residents, staff and others from COVID-19. As such, subject to any accommodation required by applicable human rights legislation, it will be a condition of employment that all new hires have received all required doses of a COVID-19 vaccine approved by Health Canada.
Applications consisting of a Cover Letter and Resume in Microsoft Word format must be received by no later than 12:00 pm on 24 March, 2023.  We thank all applicants for their interest; however only those selected to proceed in the selection process will be contacted.