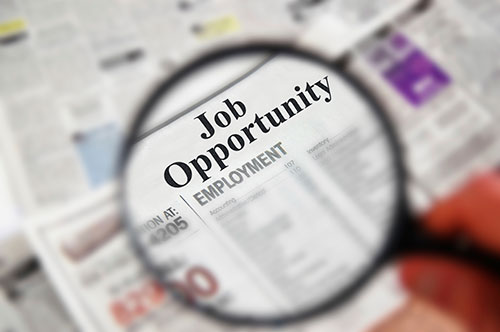 We are looking for a Housing Manager who has a strong interest in community housing to join our growing team.
The skills & experiences needed to be successful in this position are:
One to three years' experience in administration providing clerical duties, ensuring timely processing. (Maintaining site documents, filing, data entry/word processing, and third-party correspondence),
Experience in accounting administration an asset (accounts payable / receivable, maintaining accounting files),
Solid working knowledge of Microsoft Office Suite software including MS Excel; MS WORD, MS PowerPoint; MS Access,
Education and Training in business administration, or other post-secondary education in a related field,
Good organization and time management skills,
Excellent interpersonal/communication skills. Able to effectively communicate with clients//members both in person and via mail / email,
Strong leadership skills and ability to work independently,
Excellent written and spoken English mandatory for the position.
Ability to communicate in French.
Job Purpose:
The Housing Manager will provide administrative support, maintenance administration and financial management. This includes accounts receivables and payable, member / tenant and corporate administration services, property management, community and governance support.
The Housing Manager will ensure the overall good standing of the assigned facility.
Housing Managers Collective supports the success of co-operative communities through sound management:
We provide housing management and community development services to co-operative housing communities in Eastern Ontario.
Our management services are based on CHF Canada's 5 core management standards that ensure sound management, good governance, and a sustainable future.
We work together with the board of directors and members to develop and deliver services to help you build strong, caring and sustainable communities.
We are committed to lifelong learning.
We continue to be very proud of our engagement and contributions to the non-profit and co-operative housing sectors and broader co-operative movement.
Housing Managers Collective supports staff:
We are committed to providing staff with a positive work environment, a rewarding career with a growing organization, Long-term career growth.
If you'd like to be a member of our growing team please email your resume to kaeli@housingmanagers.ca.
Full-time and Part-time positions are available.
Some evening work will be required.
Salary commensurate with experience.
Housing Co-operative Co-ordinator

In Job Postings

03/11/2021

Glenn Haddrell Housing Co-operative (GHHC) is seeking to fill the full-time, permanent position of co-ordinator of an 85 unit housing co-op in the east end of the City of Ottawa.

[…]

Coordinator Position

In Job Postings

11/23/2020

Reporting to the Board of Directors, this permanent full-time position (approximately 30 hours/week), will be responsible for the overall management and administration of the co-op.

[…]

Housing Manager Position

In Job Postings

09/08/2020

We are looking for a Housing Manager who has a strong interest in community housing to join our growing team.

[…]