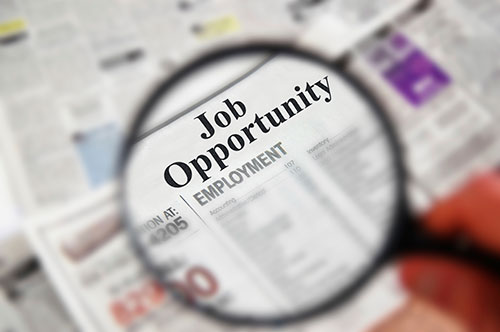 NOTICE OF PERMANENT POSITION – HOUSING CO-OPERATIVE CO-ORDINATOR 
Glenn Haddrell Housing Co-operative (GHHC) is seeking to fill the full-time, permanent position of co-ordinator of an 85 unit housing co-op in the east end of the City of Ottawa. GHHC Inc. is a beautifully maintained, inviting Coop nestled in the east end of Ottawa; situated off Montreal Road (the intersection is Montreal and Bathgate).  GHHC has 85 units, stacked town homes that are comprised of one, two, three, four-bedroom; as well as accessible units. Glenn Haddrell is located close to the green belt with easy access to walking/biking trails and paths. The Coop is easily accessible by bus with the number 12 running adjacent to the Coop's location, many amenities are within walking distance.
Reporting and responsible to the co-op's board of directors, the manager's job is to oversee and be accountable for the management of the co-op's operations. Duties will include:
Managing the co-op's finances in conjunction with the 3rd party accounting firm.
Developing and implementing an overall property maintenance and repair program
Ensuring that the co-op meets its legal obligations
Developing and implementing a strategy to maintain full occupancy of the co-op
Supporting good governance in the co-op by the board and membership
Efficient administration of the co-op's office and management of other co-op staff.
Required Qualifications
A minimum of 3-5 years of related experience managing the operations of a not-for-profit housing corporation; including the preparation of annual budgets, preparing monthly financial reports, and completion of the Annual Information Return (AIR)
Knowledge of Microsoft software, Lotus Notes, and Asset Planner software
In-depth working knowledge of rent geared to income program administration and experience working in the social housing community
Experience in working in a team environment and overseeing contractors
Extensive experience with bookkeeping accounting software (eg. Quickbooks, New Views, Simply Accounting)
Between two and five years of previous experience with accounting/bookkeeping
Knowledge of Co-ops and/or non-profit housing, rent-geared-to-income (RGI) accounting, and knowledge of Housing Services Act (HSA) and the Co-operative Corporations Act
Required Skills and Knowledge
A highly motivated self-starter with an ability to work with limited direct supervision Competencies in engaging with the general public in a friendly and professional manner
Strong organizational, time management, planning, and problem solving skills
Strong written and oral communication skills, including cross-cultural communication
Experience with Board and committee support, including meeting facilitation
Asset Qualifications
Bilingualism (English and French) and/or ability to communicate in both official languages would be considered a strength
College diploma/certificate in accounting
Knowledge and experience in asset and/or project management (eg. Capital planning)
Property management experience in the private sector will be an asset
Some evening work is required. The expected start date is May 1, 2021. The co-op offers a competitive salary that is commensurate with experience and an excellent benefits package. Please indicate salary expectations on your covering letter.
If interested, please apply in writing, by 5:00 p.m. on March 31, 2021 to:
The Hiring Committee
Board of Directors
Glenn Haddrell Housing Co-operative
We thank all applicants for their interest, however, only those selected for an interview will be contacted.
Housing Co-operative Co-ordinator

In Job Postings

03/11/2021

Glenn Haddrell Housing Co-operative (GHHC) is seeking to fill the full-time, permanent position of co-ordinator of an 85 unit housing co-op in the east end of the City of Ottawa.

[…]

Coordinator Position

In Job Postings

11/23/2020

Reporting to the Board of Directors, this permanent full-time position (approximately 30 hours/week), will be responsible for the overall management and administration of the co-op.

[…]

Housing Manager Position

In Job Postings

09/08/2020

We are looking for a Housing Manager who has a strong interest in community housing to join our growing team.

[…]