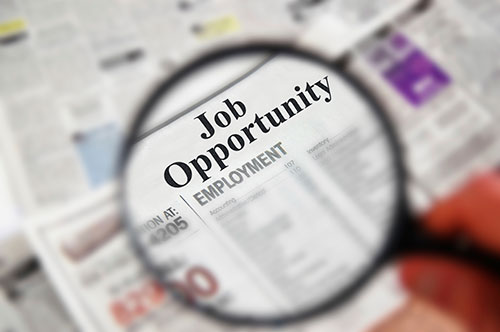 Are you a compelling storyteller?
Are you passionate about affordable housing?
Want to be innovative?
Ottawa Community Land Trust (OCLT) is a social enterprise pursuing innovative ways of preserving housing affordability in the National Capital Region. We acquire existing rental properties and turn them into non-profit affordable housing. We secure vacant land to develop various types of affordable housing in the future.
We are looking for an Engagement Manager located in Ottawa to work with other local groups—from housing providers to developers—that are committed to keeping housing affordable!
The Engagement Manager reports to the Executive Director and is responsible for promoting OCLT's vision, mission, and values, engaging stakeholders, and increasing the funding for the organization through various income streams. The role provides administrative support to the Community Engagement Committee and the Governance Committee as well as working with the committees to execute on plans. The Engagement Manager is responsible for creating communications materials and coordinating website and social media content.
Key Accountabilities:
Promotes awareness, enhances the credibility and image of OCLT, and executes the community engagement plan, building strategic alliances and a broad community of supporters and investors.
Establishes and maintains effective working relationship with members, leaders of member organizations, various associations, and others to support the achievement of the organization's
mandate.
Works in conjunction with and supports the Community Engagement Committee and Governance Committee, attends committee meetings, prepares the agenda and the resulting minutes. Maintains the corporate records.
Creates communications materials and content for social media and website to promote community engagement and to support investor engagement
Works with the Executive Director on planning, executing, and administering social finance, membership drives, community bond investment campaign, etc.
Experience:
Minimum 3 years' experience in the not-for-profit sector (social services, non-profit housing preferred), obtaining funding through various processes, working with committees, planning and
execution, public relations, and community liaison work.
Education:
Bachelor's degree in Social Services or equivalent experience in community development, communications and stakeholder engagement
Language: Bilingualism is preferred (English/French)
Knowledge and Skills:
Knowledge of the tenets of fundraising and relevant and progressive fundraising experience
Knowledge of the affordable housing field
Knowledge of the non-profit housing system, linkages and issues
Knowledge of real estate acquisition an asset
Must have a commitment to the vision and mission of Ottawa Community Land Trust
Excellent communication skills in reading, speaking, and writing
Excellent public relations skills; represents the organization effectively in the community and with other agencies
Proficient in Microsoft Office, familiar with WordPress
Key Competencies:
Relationship building
Interpersonal skills
Impact and influence and public speaking
Self-starter
Flexibility/Adaptability
Results-oriented/Determination and perseverance
Integrity/Ethics
Organization, time management, and prioritization skills
Creative thinking
Information you are eager to know:
Competitive salary: $60,000 to $70,000
35-hour workweek (may be expected to work events which may occur on weekends, evenings, and/or holidays). Option to work a four-day workweek, salary reduced accordingly.
Benefits package available
Work from home
Apply to: https://charityvillage.com/jobs/engagement-manager-remote-in-ottawa-ontario-ca/