CHASEO Diversity Scholarship Program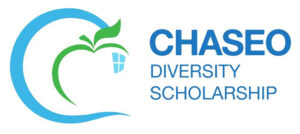 CHASEO recognizes that the strength of its membership is reflected in the many cultures and identities represented within its co-ops. CHASEO encourages applications from these diverse communities.
Our Goal
The purpose of the CHASEO Diversity Scholarship is to recognize people living in co-ops who are actively promoting diversity through work within their community. We want to help them with their post-secondary education by providing them with award money, credit counseling and employment services.
The Scholarship
We will offer scholarships to students who are just graduating from high school, or are currently enrolled in post-secondary education, or are returning to school or after a break to complete an undergraduate program.
Eligibility
Applicants must:
Live in a CHASEO member co-op and graduating from an Ontario secondary school
Plan to attend a recognized, publicly funded, Canadian, post-secondary education institution on a full-time basis in the upcoming year
Play a significant role in diversity initiatives in their school and/or local community
Demonstrate a financial need
Agree to attend the annual CHASEO Diversity Scholarship Presentation
Agree to have their photograph taken if they are interviewed
My name is Bibi Nazdana Obaidi.
I was born in Afghanistan. I came to Canada four years ago with my family. I enrolled in ESL classes and got my OSSD this June from the Adult High School.
I am so happy to be part of a co-op that encourages a sense of community and one who has been very welcoming. I help organize social activities and decorate the co-op for holidays.
I will be pursuing a Diploma in Office Administration-executive. I am excited to continue my studies and pursue a career in Canada.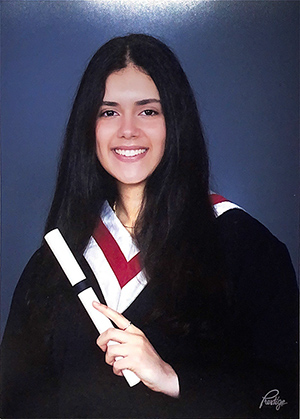 My name is Cherine Bougandoura.
I was born in Algeria and I came to Canada with my family at the age of 10. I graduated from l'école secondaire publique De La Salle in june of 2021.
I live amongst one of the CHASEO co-ops in the Ottawa region, and have been for the past 6 years. I am looking forward to resume communal activities in my co-op now that COVID-19 is coming to an end and I plan on putting the necessary efforts to make it happen.
I am pursuing my studies at the University of Ottawa and majoring in political science. With my bachelor, I hope to deepen my impact on the world and promote diversity on a larger scale.