CHASEO Diversity Scholarship Program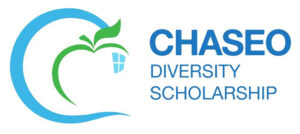 CHASEO recognizes that the strength of its membership is reflected in the many cultures and identities represented within its co-ops. CHASEO encourages applications from these diverse communities.
Our Goal
The purpose of the CHASEO Diversity Scholarship is to recognize people living in co-ops who are actively promoting diversity through work within their community. We want to help them with their post-secondary education by providing them with award money, credit counseling and employment services.
The Scholarship
We will offer scholarships to students who are just graduating from high school, or are currently enrolled in post-secondary education, or are returning to school or after a break to complete an undergraduate program.
Eligibility
Applicants must:
Live in a CHASEO member co-op and graduating from an Ontario secondary school
Plan to attend a recognized, publicly funded, Canadian, post-secondary education institution on a full-time basis in the 2020/2021 academic year
Play a significant role in diversity initiatives in their school and/or local community
Demonstrate a financial need
Agree to attend the annual CHASEO Diversity Scholarship Presentation
Agree to have their photograph taken if they are interviewed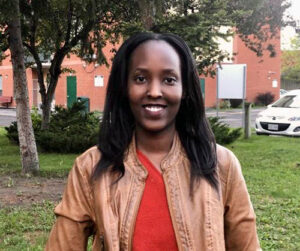 Madonna Mugisha was born in Bujumbura, Burundi. After school, she did many volunteer activities with people in need, sometimes using dance to bring joy around her. These experiences pushed her to want the best for others. She enrolled in university took courses in Psychology to understand people's behaviour, mind as well as their feelings and thoughts.
She moved to Canada with her family, where she volunteered in the education sector and in the cooperative where she lives.
She wants to study Human Resources to help employees develop their full potential and create a healthy work environment. She dreams of opening an organization for people and orphans to help them grow and build their future. She believes that the different strengths she will acquire while in school will help her accomplish her dreams.
Congratulations to Madonna! Best of luck with your studies.