CHASEO Diversity Scholarship Program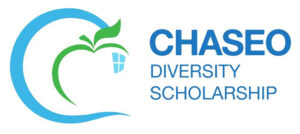 CHASEO recognizes that the strength of its membership is reflected in the many cultures and identities represented within its co-ops. CHASEO encourages applications from these diverse communities.
Our Goal
The purpose of the CHASEO Diversity Scholarship is to recognize people living in co-ops who are actively promoting diversity through work within their community. We want to help them with their post-secondary education by providing them with award money, credit counseling and employment services.
The Scholarship
We will offer scholarships to students who are just graduating from high school, or are currently enrolled in post-secondary education, or are returning to school or after a break to complete an undergraduate program.
Eligibility
Applicants must:
Live in a CHASEO member co-op and graduating from an Ontario secondary school
Plan to attend a recognized, publicly funded, Canadian, post-secondary education institution on a full-time basis in the upcoming year
Play a significant role in diversity initiatives in their school and/or local community
Demonstrate a financial need
Agree to attend the annual CHASEO Diversity Scholarship Presentation
Agree to have their photograph taken if they are interviewed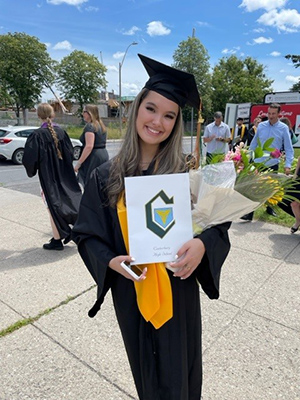 Sophia Bouzerari
Member of Carpenter Co-op.
How she describes promoting diversity:
Promoting diversity is not simply through leading the charge yourself. Instead, it is a combination of a commitment to supporting others of diverse backgrounds, amplifying voices that too often go unheard, and through individual efforts to lead. This philosophy has been what I have carried throughout my life, and it has been my guiding principle when seeking and engaging in opportunities to promote diversity within my incredible community. From childhood until now, it has been an honour to witness diversity flourish within my community.
I look forward to seeking new opportunities to promote diversity within my university campus and community in the future while never forgetting or abandoning my attempts to maintain and promote diversity within my home community.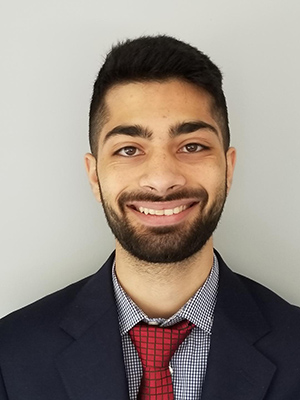 George Sa'ad
Member of Abiwin Co-op in Ottawa.
Receiving the CHASEO Diversity Scholarship would be a dream come true.
As a Jordanian-born immigrant studying Environmental Engineering at Carleton University, I arrived in Canada in 2017 with the intention of one day emigrating and starting a new life. Unfortunately, I had to make the difficult decision to seek refugee status rather than continue my university studies due to my well-founded fear of persecution in Jordan for LGBTQI+ persons like myself. As a refugee, a visible minority, and a gay man, it was as if my existence was a niche within a niche, and this experience shaped my determination to aid other immigrants. I would be among the few People of Color (POC) in most LGBTQI+ communities but the only gay POC in most POC circles. I told myself that if I ever wanted to see more people like myself represented, I might be the one to encourage the next person who was feeling marginalized on several levels and be the catalyst for change.
I learnt about MAX Ottawa, a non-profit organization that promotes health and well-being for LGBTQI+ men in Ottawa, at Capital Pride in the summer of 2018. I chose to join a focus group of gay newcomer males to develop sex-positive resources in many languages to encourage folks like myself who were unfamiliar with the health and settlement resources available upon arrival to Canada. My volunteering with this organization continued as a sexual consent workshop facilitator. The workshop's goal was to raise awareness about how we navigate consent when our ethnic backgrounds collide with our own sexual/gender orientation. I continue volunteering as a member of MAX Ottawa's Community Engagement Committee. With this scholarship, I can invest more time and energy into supporting my community by developing better and better programs for LGBTQI+ immigrants in the Ottawa area.