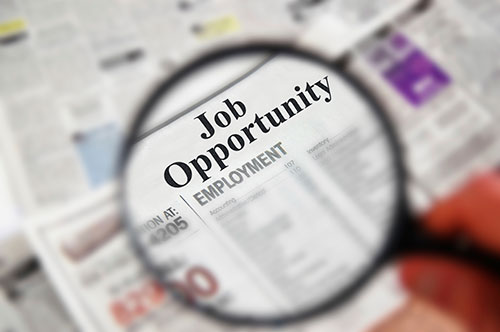 Located in the Convent Glen neighbourhood of Orléans, Ideal Village Co-operative is comprised of 70, two, three and four-bedroom townhomes, with approximately 100 co-op members. Reporting to the Board of Directors, this permanent full-time position (approximately 30 hours/week), will be responsible for the overall management and administration of the co-op.
The Coordinator is responsible for providing the following operational services:
Corporate Services
Office Administration
Financial Administration and Bookkeeping Services
Member Selection and Unit Allocation
Building Management and Supervision of Maintenance Staff & Other Personnel as required
The successful candidate should have the following qualifications:
Minimum of 5 years of management and/or administration experience, preferably in the non-profit housing sector, or property management
Demonstrated understanding of the Co-operative Corporations Act, the Canadian Human Rights Act and the Ontario Human Rights Code, the Privacy Laws (Federal and Provincial) and the
Landlord and Tenant Board, as well as other federal and provincial regulations related to cooperative housing
Excellent financial administration skills and strong bookkeeping skills
Strong verbal and written communication skills in both official languages. Must be articulate and diplomatic, with a strong attention to detail
An unwavering commitment to membership services, with the ability to develop and build productive relationships with both members, the public and other stakeholders
Strategic relationship skills. Listens attentively, solves problems efficiently and appropriately, and uses diplomatic discretion and tact, while interacting with a diverse membership
Technical skills include a proficiency in Windows and the knowledge of Microsoft Office Suite (Word, PowerPoint, Excel, Outlook), and accounting software
Bilingualism (English and French) is required
The Co-ordinator will be required to attend meetings, such as General Membership or Board meetings. This position offers a competitive salary, commensurate with experience and qualifications, benefits and RRSP matching.
Please send your resume (in English or in French) in Word or PDF format to: selection.idealvillage@gmail.com. Copy and Paste the following job title and place it in the subject line of your email so we can identify the job and confirm receipt of your application: (in English) IVC Coordinator Application / (in French) Demande d'emploi – Poste de coordonnateur(trice) de la CVI.
Applications must be received no later than December 4, 2020.
Please note that only those candidates meeting the selection criteria, established by the Board of Directors, will be contacted further.