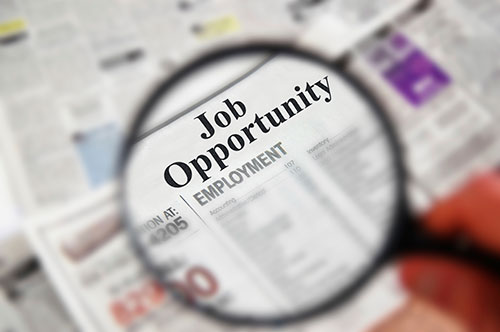 COORDINATOR/HOUSING MANAGER
CO-OP INFO
not-for-profit organization
co-op housing community
Bridlewood neighbourhood of Kanata
84 townhomes (two, three & four-bedroom units)
100 co-op members
built in 1995
THE ROLE
The ideal candidate will:
be responsible for the overall administration & management of the co-op
provide professional and high-quality customer service
be a team player & work with the Board of Directors, Committees, Members, and other Stakeholders
be accountable to the elected board of directors
carry out policies and procedures of the co-op
promote Cooperative Principles within the community
foster shared responsibility & democratic governance of the Co-op
OFFICE ADMINISTRATION
manage day to day tasks/projects
complete tasks/projects within designated time frame
maintain a filing system
update files of members & vendors regularly
respond to inquiries by phone, email, mail & in person
handle deliveries and mail
monitor & order office supplies
prepare & distribute notices to designated recipient(s)
keep track of community room bookings
keep track of assigned parking spots
follow co-op's policies, procedures, & by-laws
adhere to confidentiality and privacy protocols
FINANCIAL MANAGEMENT
record all deposits and expenses in accounting system
determine housing charges annually
process RGI & subsidy calculations annually
control the petty cash system
ensure receivables are being collected
ensure payables are being paid
assist with audit preparation
UNIT ALLOCATION
fill vacancies in an efficient manner
maintain external, internal and subsidy waiting lists
relay information to prospective members/tenants
prepare information & materials for interviews
process housing applications
coordinate move-out and move-in
process move requests
process termination of membership/tenancy
MAINTENANCE / BUILDING MGMT
triage & process all maintenance work-orders
arrange yearly unit inspections
contact approved contractors/vendors
obtain quotes from companies, as needed
arrange access with residents
keep record of work completed
BOARD OF DIRECTORS
assist in setting yearly goals
help make informed decisions
undertake any necessary research
prepare & send meeting packages
attend monthly board meeting(s) & take minutes
be the point of contact between the board and members
MEMBERS
provide necessary information to new members
maintain a professional relationship with members
handle complaints in accordance with the co-op's regulations
prepare & send member meeting packages
attend yearly members meeting(s) & take minutes
inform members of available resources to them
COMMUNITY DEVELOPMENT
promote the concept of cooperative living
encourage members to volunteer in their community
support committees, clubs and initiatives
help plan & organize community events
foster communication between the board, committees and members.
network with other stakeholders, such as other housing co-ops, co-operative associations, community partners, and governmental agencies
SKILLS
The ideal candidate will have a diverse and strong skill set in the following areas:
word processing
website & social media, an asset
effective written & verbal communication in English
bilingualism is an asset
virtual communication
self-management: motivated, independent, reliable, trustworthy
time management: prioritizing, efficiency, organization
analytical & detail oriented: consistency
multi-tasking: resourceful, flexible, adaptable
problem solving
financial administration
maintenance administration
positive interpersonal interactions with all stakeholders
conflict management
QUALIFICATIONS
familiar with Co-operative Housing / Non-profit Property Management
management and/or administration experience, provincial housing cooperative an asset
2 years of experience as a coordinator, executive assistant or relevant role
experience working within a team environment
post-secondary education in a related field an asset
familiar or willing to learn about:
the Co-operative Corporations Act
the Social Housing Agreement
Canadian Human Rights Act
Ontario Human Rights Code
Privacy Laws (Federal and Provincial)
Landlord and Tenant Board
other federal and provincial regulations related to cooperative housing

Experience with financial management of an organization
Be able to travel within the City of Ottawa and have a valid driver's license.
Have a police background check for working with vulnerable people.
This position offers a competitive salary of $40,000 +, commensurate with skills & qualifications, plus benefits. Position is available to start as soon as possible. Please email your resume and cover letter to laovillagecoop@gmail.com under the subject line: LVC Coordinator by Friday, June 11, 2021.
We thank all interested candidates, however, only applicants selected for an interview will be contacted.