CHASEO's Group Buying Program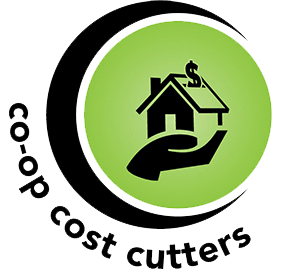 We have done all the hard work for our members! The research has been done, the prices have been negotiated with our preferred suppliers and we've combined the buying power of our member co-ops to save you money!
The program lets you buy the quantities you need, when you need them. You don't need to buy in bulk to get bulk discounts.
Make federation membership work for you!
Co-op Cost Cutters offers excellent deals on services or products that our member housing co-ops use. It has been growing steadily with new suppliers and improved service.
Here are some of the benefits of the Co-op Cost Cutter Program:
No sign-up fees. No extra charges

You get savings by simply being a member

No muss, no fuss ordering

Deal directly with the suppliers, but if you run into problems, we are behind you and ready to help
As a CHASEO Member, you have access to the following products and services through the Co-op Cost Cutter Program:
Appliances
Maintenance supplies
Office supplies
Paint supplies
Floor coverings
Coin laundry
Credit and rent checks
Photocopiers / office equip.
Green cleaning supplies
Interior painting / reno's
Rental listings
Safety and green products
Roofs, windows, restoration
Cooking fire prevention
Toilet retrofits
Banking
Collection Services
Defibrillators
Natural gas
Pest Control
Web Design / Social Media
Miriam Wohl
Promotions Co-ordinator
(416) 465-8688 Ext: 212
Help us strengthen the Co-op Cost Cutters program by sharing your feedback with us. Whether it be testimonials, complaints or general program recommendations, we want to hear it all.
Send your feedback to us any time by email and be sure to include your co-op name and contact details.